Doug Gray WW2 Photos 7th Green Howards
Best pal Ike Rawson KIA at Nijmegen
Ike's war grave together with Bill Parkinson
Topper's ice cream parlour
Doug Gray in later years
Bridlington free press cuttings
1990C - D Gray WW2 veteran in TV interview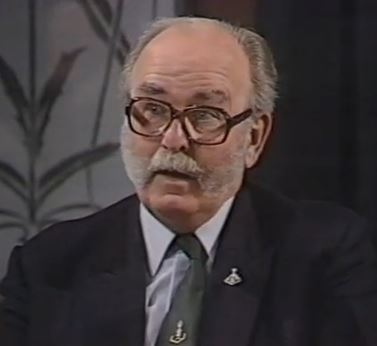 Son, Doug Gray, with a display he created in France at a local commemorative ceremony to mark 'Peace in Europe1945' - 70 yrs on.
Taken in Hull before we moved to France in 1940.
Back row, left to right:
Ack Ack Arthur Phillips, Jimmy Ogle OB
Front row left to right:
Derek Brown, was badly wounded in head.
O'Bearn Ryan MC, killed in Burma.
Doug Gray OB
1940 Oct - The Duty Chucks - Jack, Alan, Tom
1940 October - On my left Tommy Farr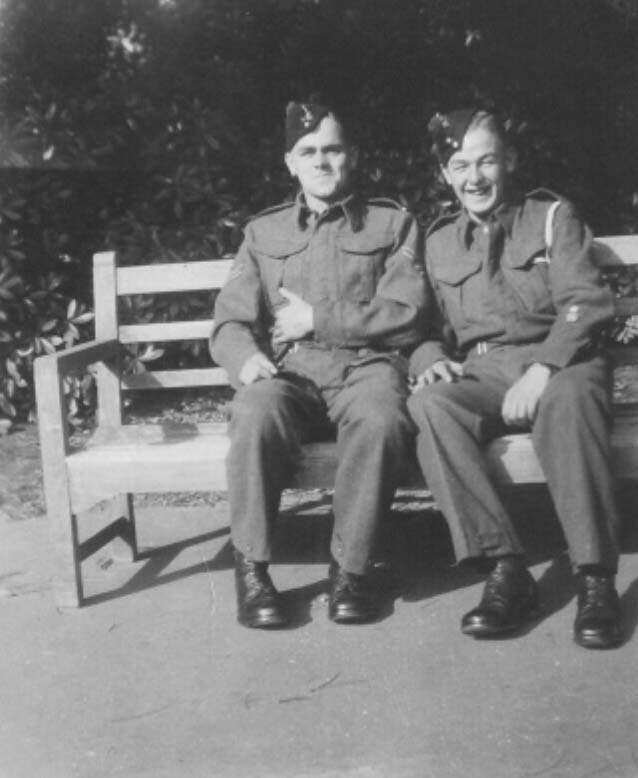 Probably Limassol 1941
1942 C - Poss Egypt or North Africa
1942 Nov 25 -North Africa with Nazi flags - Taken in Fly Valley, Alamein, just after the breakthrough by Capt Slibe - Souvenirs of the 90th Light
1943C -North Africa with Nazi flags 2
Sicily WW2
1943 August - Cooks in Sicily - Two cooks at our 24hr rest camp 2 miles from Jerry in Catania
1943 July 24 - Graves of Capt W Stobo 162423 and Mick Pinder 4393199 buried near Lentini, within 200 yards of Ush - The best officer we had
1943 Sicily - eating grapes
1943 Sicily - smoke from shells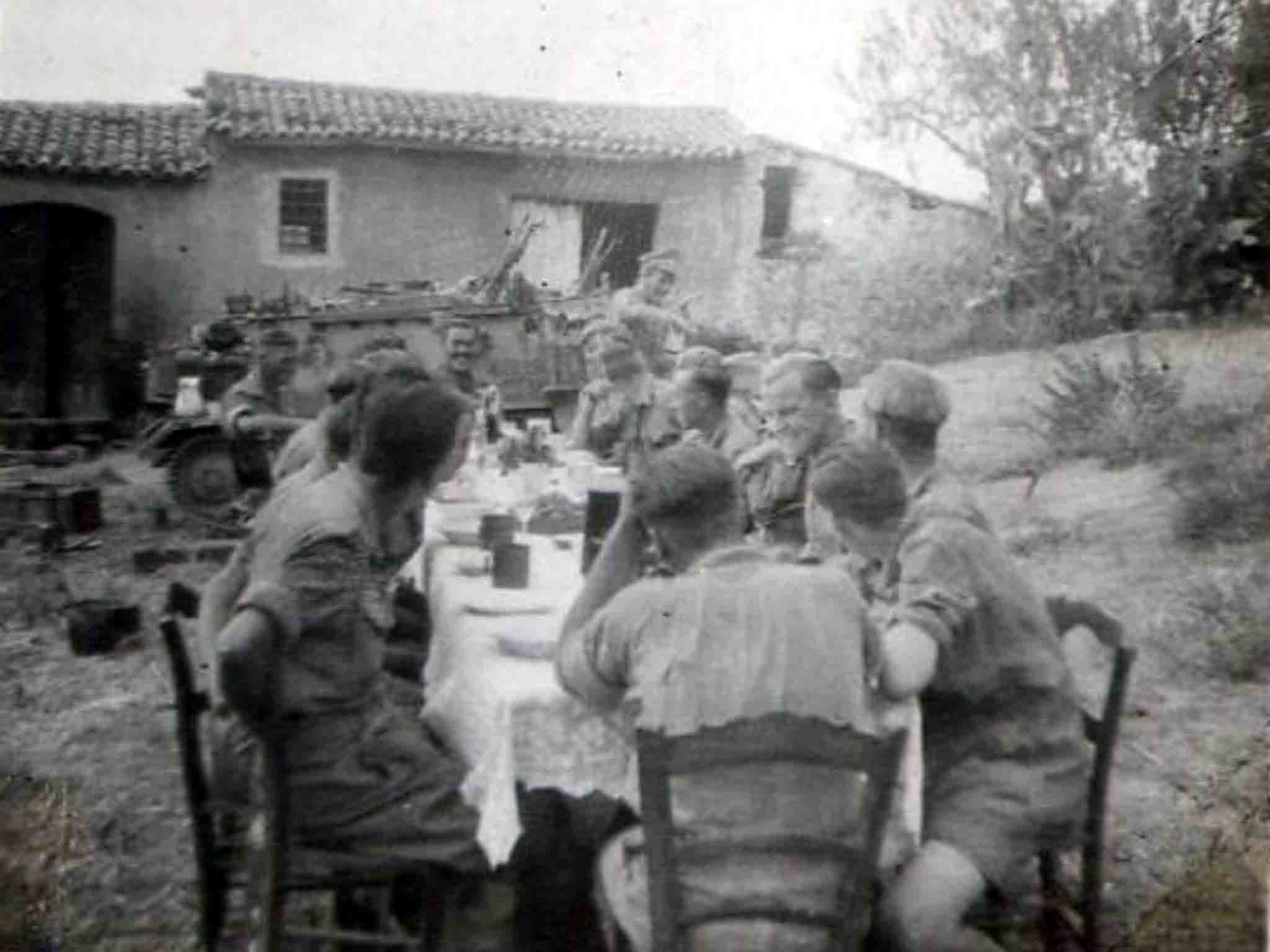 2 Nov1944 - Graves of Sgt Isaac (Ike) Rawson 4392434 and Pte W Parkinson Unknown 4341211 buried Arnhem.
1944 Normandy campaign
The Dog mascot
1944C Tom Foolery in Normandy
Getting married to Bids
1945 - Buckingham Palace - Award for Gallantry- Military Medal
Below: 1946C - A few of the boys taken at early Green Howards meeting after the war in Bridlington.
Left to Right
Arthur Brown
Terry Bacon OB
Eddy Foster OB
Doug Gray OB
Clive Brocklesby OB
Brian Baxter OB
Chris Nichols
Jim Plowright OB
Jacky Morris
Brother Albert Grey OB
Harry Lawson
Victory Parade 1947