Captain John Charles Linn - World War 2 soldier - Remembered with honour
Note: Some great book extracts below.
John Linn is remembered in Bill's war memoir. He was killed on Gold beach on D-Day shortly after the troops had landed as part of the first wave of attack.
"On the beach, lads were falling all over the place. Resting with his back against the tank was our new company commander, Captain Linn, who had been wounded. He was waving his arm for us to get off the beach. Tragically, while he was in that position, he was hit again and killed. He was such a good, gentle man, an excellent commanding officer and only twenty-seven years of age. Life can be very short in battle."

Bill Cheall
Grandson of John, Daniel Linn, wrote in with the following information. Thanks to Dan for sending me some fine photos when none previously existed:
"My grandfather, John 'Jack' Charles Linn fought alongside your father at the D-Day landings. I was absent-mindedly searching for information about J C Linn and came across your website. The story we had was that he was killed by some kind of sonic bomb? I guess this can be disregarded now (it seemed a little far-fetched to me)....but I guess it held a romantic irony as my brothers and I are all musicians.
My grandmother used to say he was a bit of a 'jack the lad'...amazing, cheeky sense of humour. He was renowned as a kind, good person amongst his friends and family.
Only recently did myself and my two brothers go and visit the grave at Bayeux for the first time last July.
It was enlightening as it was emotional.
Daniel Linn
Grandson of John Charles Linn
John as a young lad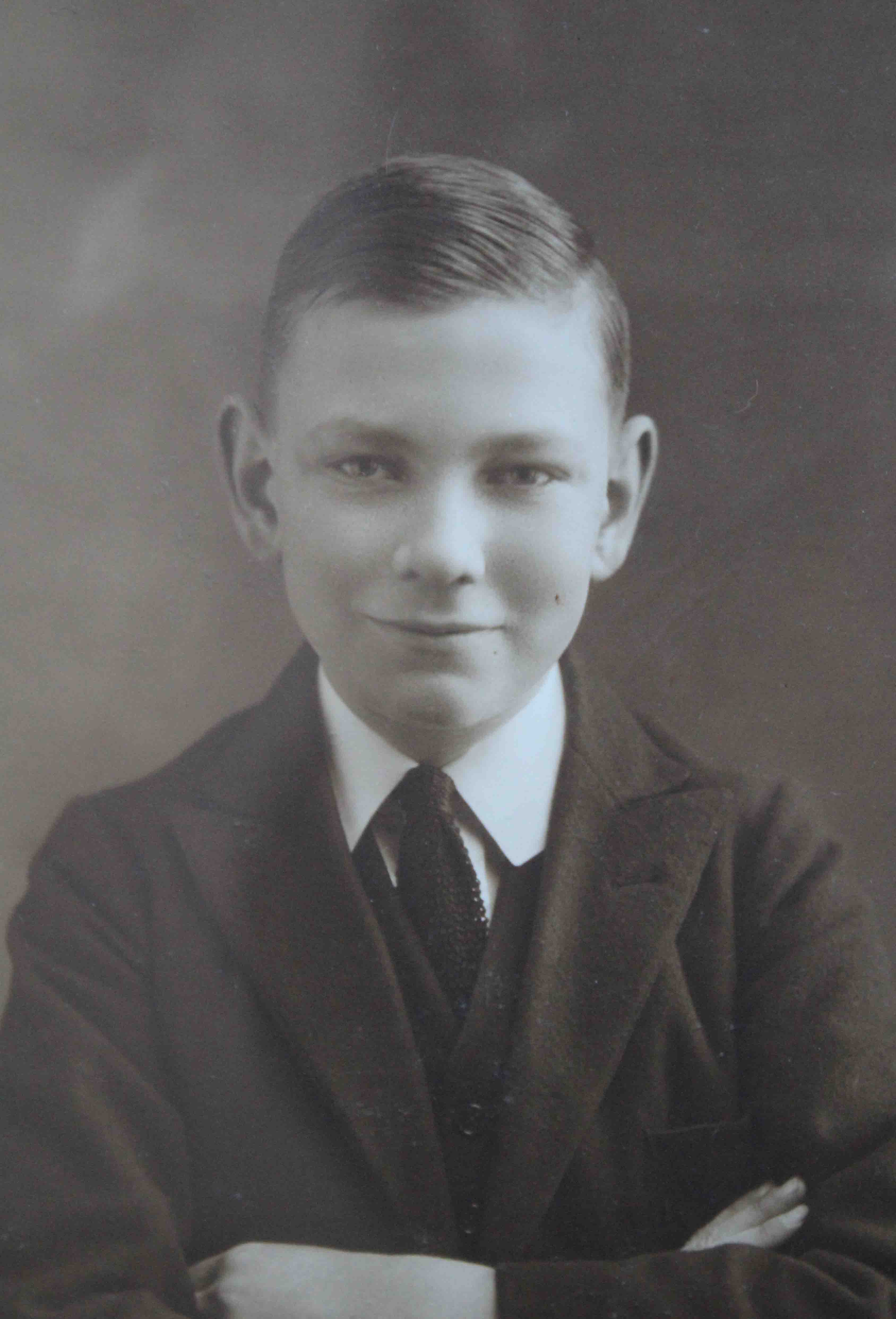 A fine sketch of John as a soldier and officer
Passages about Captain Linn from A W T Synge Story of the Green Howards
Wadi Akarti 1943
D-Day
The Green Howards officers - Certainly 6th battalion, maybe 7th as well because along with the 5th East Yorks, these three made up 69th Brigade and all landed as part of the spearhead on D-Day. John Linn is middle row 3rd from right. Anyone recognise any other officers?