A wider selection of Wif's WW2 photos
Durban South Africa 1941
Photo of German Soldier found by Wilf
Claude Hull
Sgt Burns - Killed D-Day
"Dead and wounded lads lay all over the beach, the worst of whom were shouting for the stretcher bearers, who were always close at hand to take care of them. They were bricks, those medics. At this time, we lost Sergeant Burns but I never did get to know how many others were actually killed on the day." Bill Cheall.
At the inauguration of the Crepon Memorial
Qassasin Camp North Africa
Bill Wetherspoon on left WW2 North Africa
C Coy not known WW2
C Coy WW2
Could be Capt Lee on right
Cpl Stewart (Blackie) with us in B Coy
Cpl Taylor, Quassasin July 1941
CQMS Goodman centre back,Cpl Barker left H-pool butcher
Grub up! WW2 in the desert - Bully Beef and rice no doubt.
K I A Probably. Name n/k.
Tommy Gartland on left & Cpl Walpole 3rd left
Quassasin 1941 names not know
Some of Signal Platoon 6th Green .Howards on leave in Alexandria
Tommy Long on left eventually K I A
The gold ring my mother gave me for my 21st birthday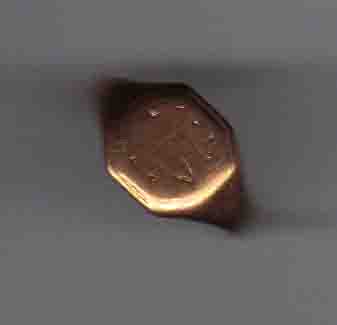 Cyprus 1941 (I was in C Coy)
Quassasin 1941 names not known