My Green Howards cap badge. Good old Green Howards.
My 50th Division shoulder badge. TT stands for Tyne Tees and Humber, the rivers which formed the catchment area for most Green Howards recruitment. .
My army knife, with me throughout the war. My army knife opened up showing "one of those things they use to get stones out of horses' hooves". In reality, we used it to puncture tins of food, or maybe to leaver a stone from a tank track!
My mirror - chrome-plated metal. Always carried this in my pocket over my heart throughout the war.
My shoe brush and spare laces - tied the way they had to be for kit inspection.
My Lance Corporal stripe was worn when I was on duty in my shirt sleeves.
My wounded stripe for the injuries incurred in France after D-Day. This had to be worn on my blouse on the forearm.
The piece of shrapnel which wounded me in the thigh. It was part of an 88mm shell.
My East Lancs cap badge worn in Hamburg, Germany
A display showing the hymn book given to me by a Welsh Lady (pictured left) who befriended me. Also shown is my wounded stripe.
The blasted cap badge of my poor pal, Arthur Oxley, killed at Wadi Akarit.
Another view of Arthur's cap badge. I only realised who I had buried when I found his badge and dog tags afterwards.
The dagger letter opener found in the Mayor of Hamburg's house near the end of the war.
About the dagger
Bill was one of the first soldiers to enter Hamburg and said in his memoirs,

"Just across the road, but at 9 o'clock from our billets, there was another large property in perfect condition, and it extended for about forty yards down to a large lake.
The building had been the home of the Gauleiter of Hamburg and he certainly seemed to like comfort. The place was fully furnished and untouched by the war. I went into the house and found several things of interest for souvenirs, including a seven-inch dagger, decorated with a swastika and tassel."
I found out in one of the military forums that:
It is a salesmans sample dagger used to show the craftsmanship of the factory.
These are very collectable in their own right.
Your dagger is based on the Heer (army) officers dagger
if you do search on this forum you will see many full size ones.
There are many different variations and makers of this design
of dagger.
The tassel is an add-on that was put there to represent an Officer's portipee.
It is not in the style of a full size one
The message from Montgomery read out to all the troops before D Day.
Reverse of the above.
My corporal stripe displayed with photo taken at Alex with my pal, Charlie Lee, who was killed in Sicily. I wore the stripe when I was in charge of the Police in Germany.
My dog tags on display
Christmas card received after the war from my medical orderly, Leslie Buehler. He handed me the piece of shrapnel after my operation. More on this story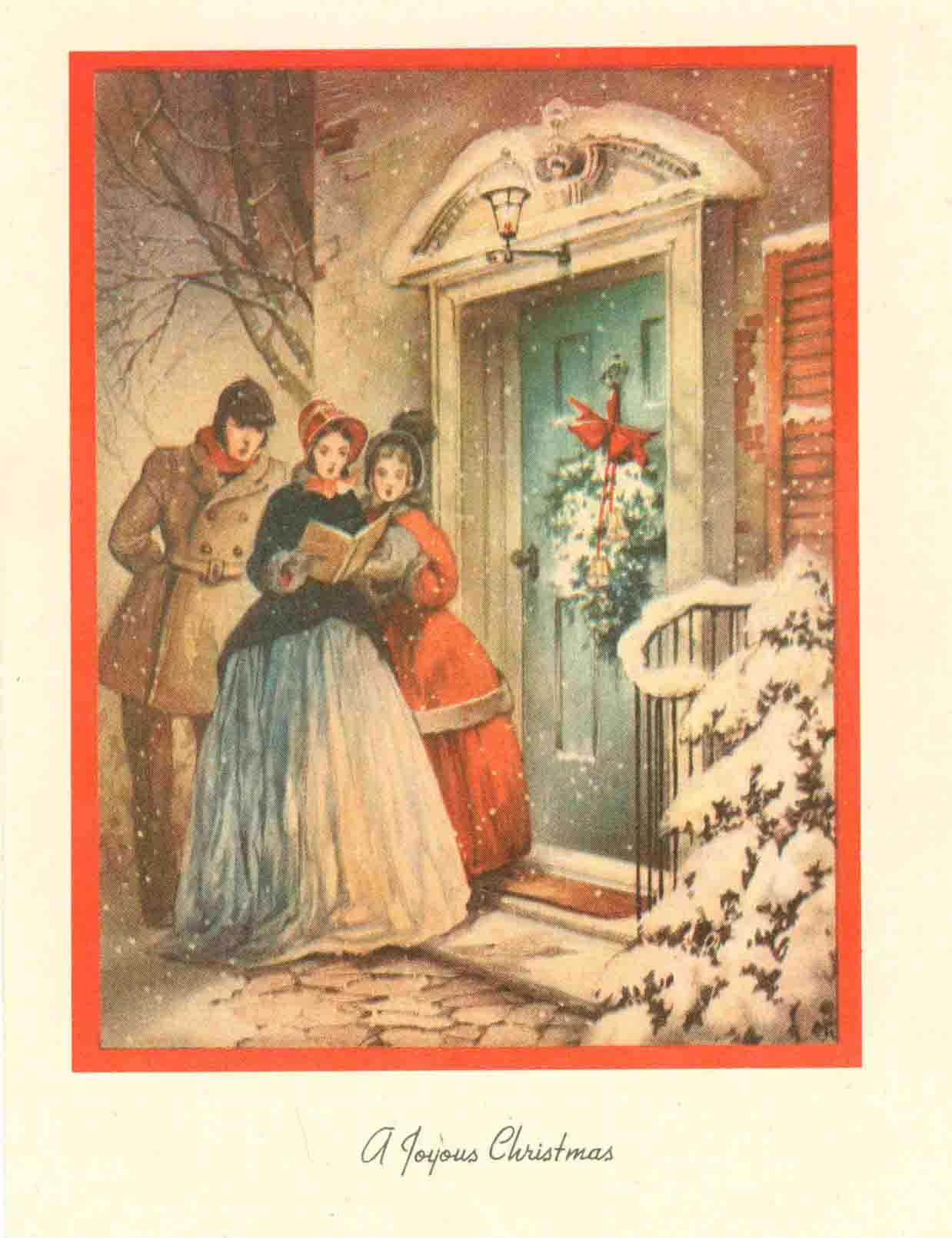 Greeting inside the above. It says "From Leslie Buehler. I was your orderly in the 22 Canadian General Hospital.
Letter received from the parents of German POW (Prisoner of War) Alfred Decker, thanking him for my kindness. Full story in the book.
"Dear Mr Cheall
I am glad I am finally able to thank you for what you have done for me. It was very
kind of you to forward your son's letter to me and thanks to you I learned he was
alive and felt well. But unfortunately he did not know himself anything about our
fate … I am so happy he found in you a man who could understand him so well.
Now he is asking me to send him a photo of his. You can imagine it is not easy to
part with the only picture of my son that I have got, but since Alfred wrote me you
have treated him as a comrade, I will fulfill his wish. I am hopeful that my son will
soon be released and we shall see him again. Should you ever be in Bremen, you
will always be welcome in my home.
Yours sincerely
Sender: Family W Borsinsky (Alfred Decker's Mother)
Bremen"
To save transport, our letters during the war went through this process and were called Airgraphs. All mail was censored, so you can see there is little detail about what I was doing except the eating!
" Dear Mother and Mary [Bill's sister]
A few more lines to let you know I am still keeping fit and well. I hope by now that you have received quite a few letters from me. I haven't had my news from England yet. A few of my pals have had letters so I should be receiving some any day now. The weather here gets warmer every day I managed to get hold of a magazine the other day and there was quite a bit in about in Middlesbrough. It made very good reading. I hope you are keeping well and taking care of yourself. I was out on a job of work yesterday and when I got back at teatime I had such a good meal - two eggs, steak, tea, bread and an orange so you can rest assured I have ample to eat.
Well, mother, I must close now so God bless you all. Love, Bill. XXX
A bank note given to us before D Day.
A bank note given to us before D Day.
I sent this card to my mother from France in 1940 from Abbeville. Reverse says "Dear Mother, It is a glorious morning and I am enjoying myself fine. Bill xxxxxx"
My record of war service - shows I was in and out of various regiments!
My army war discharge book - marking the end of my story
Too Young - Typed out by Jack Spooner, my pal in the orderly room at Wrigglesworth - mentioned in my book.
Link to Bill's war medals
Link to the only surviving pages of Bill's original war diary- the rest had to be destroyed under orders.
News cutting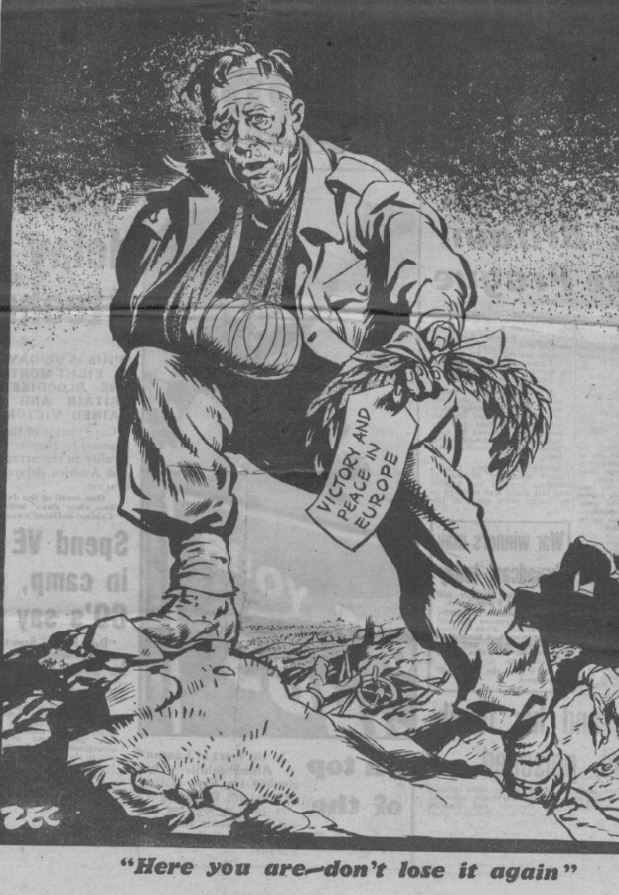 Clipping from 1940 newspaper